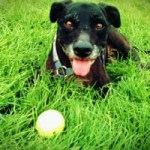 This "test" is the number one most important thing I recommend every animal lover should HAVE to do At LEAST once a week, to keep your animal healthy, and happy to be with you!
Imagine this, your lovable, reliable, friendly animal, suddenly acts out and shuns you. It can happen at any time, for many reasons. How big of a deal is it, really, if something like this happens once in a while?
Everyone has a bad day, right?
WRONG!
For example, one family's beloved pet dog, suddenly snapped at their small child. With heavy hearts, the family reluctantly agreed that this was a 'deal breaker", as they could just not risk a dangerous pet around their child. They made the gut wrenching decision to bring the dog to the local shelter. While there, a kind person noticed the dog was experiencing a severe ear infection, and was suffering in a huge amount of silent pain! Sounds like it could never happen on your watch? Don't be so sure, in reality, I have seen this happen more than once, just in my own practice, with all different species of animals.
Animals are much less complicated emotionally than we humans are, so if something so completely out of the ordinary occurs, it is DEFINITELY your animal conveying some kind of message to you. And it's up to us, the mammal with the bigger brain, to figure out what that something, is!
It could be something very serious, and a sudden change in behavior, should NEVER be ignored.
So what is the one thing you MUST do, at LEAST once every week, to connect with your animals emotionally, and thereby, be more likely to notice problems like this long before they happen?
Do this at your animal's next meal,play, or snack time. Have them wait, and make eye contact with you, for at least 5 full seconds, freely and without any restraint, before they proceed. It's sort of like saying 'grace' before enjoying dinner, or asking politely "please may I", before proceeding. Just a quick 'check in' conversation between you, and your loved one, at a time when you are in the best position to likely have their full attention.
If you can't do this with any of your animals, then there is a trust issue. Notice, I did not say a dominance, issue, there is a very BIG and IMPORTANT difference!
Training and bonding with your animal's is not about a lot of learning theory, rules, video's, gadgets, or worst of all, "showing who is BOSS"! It's about a peaceful coexistence, in safety and trust, with all the animals in your care. Through a few simple little interactions, or changes in your current routine, you too can reap huge benefits in the emotional connection, and subsequent ability to note and address physical issues, long before they become a 'deal breaker".
This is how you know, they trust you. This is how you know, you can trust them.
If you can't do it, start making changes, today, in how you interact with your animal, to be able to accomplish this small 5 second check in. If you have tried, and failed, give me a call, I can help you help make it happen, no matter what animal your's happens to be. Doesn't make sense, or need more clarification? Likely someone else does too, so do us all a favor and leave comments below.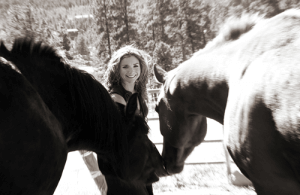 Have you had your 5 seconds of stillness with your animal, today?
Want more quick and easy life hacks like this?
Join us at http://www.stealmoreyears.com.
DrQ the Life Coach for People with Pets, helping you both live happier and healthier, longer!