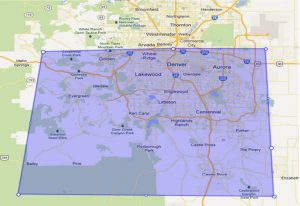 When your pet is under the weather, all you want is for him or her to feel better as soon as possible. Instead of putting your pets through the stress of a trip to the vet, turn to Dr. Q and the team at Aspen Park Vet Hospital for mobile vet services in Conifer, CO, that you can count on. No matter what your dog, cat, fish, or horse is going through, we work hard to keep your animals healthy and happy. Our veterinary house calls are available in locations throughout the area, including Conifer.
Why Choose Veterinary House Calls?
Dealing with a sick or injured pet can be stressful for both you and your treasured companion. When you require a visit to the vet, let us come to you! Our holistic veterinarian is available to come to your location to perform services.
Not only is our service convenient for you, but it also allows the animal to relax in the comfort of his or her own home. Coming to the home makes it much easier for our doctor to completely evaluate your pet's diet, supplements, interactions with family members, and other factors which can influence your pet's health and behavior. These indicators may not be obvious during a visit to the animal hospital.
During your appointment, the doctor has more time to give you and your pet individual attention, which will lead to a better understanding of your pet's unique health care needs. Veterinary house calls are especially ideal for multiple pet households, animals with behavior concerns, and geriatrics. You and your pet will look forward to at-home vet visits, which can lead to better preventive medicine and a healthier, longer life for your beloved animal friends!
What is included in our mobile vet services? Our holistic veterinarian is available to perform a series of routine care for every patient. We offer everything from vaccines and blood work to surgery and natural medical treatments.
At Aspen Park Vet Hospital, we believe that every patient deserves a natural remedy. Our holistic veterinarian offers specialized treatments for each of your pet's needs.
Schedule Mobile Vet Services at Your Location
Our service area extends from Aurora to Bailey, and from south of I-70 to Castle Rock. However, the majority of our clients are located in the Centennial, Greenwood Village, and Cherry Hills areas. Our koi fish clientele range across the entire state, from Fort Collins to Durango, and beyond. Let our convenient mobile veterinary service improve the lives of you and your beloved animals today.
Contact us in Conifer, Colorado, to request our mobile vet services at your location. We proudly perform veterinary house calls for patients throughout Central Colorado, including areas from Aurora to Bailey.