It is nearly the holidays, oh where has the time gone? This is the time of year which tends to be even more hectic than usual. But just as now is the time to check those batteries in your smoke detectors, it's also a great time to ensure your personal Pet Safety Plan, is in place. When life is especially hectic this holiday season, don't let things slip through the cracks with your animals! Maybe you recently moved, changed names, or forgot to post that list behind the door for emergency personnel (if they ever need to enter your home, and quickly rescue all your animals). Confidently face the holidays knowing you have done everything you can to ensure your animal's health and safety in the exciting New Year, 2015!
I challenge YOU to have these 8 ESSENTIAL tasks every animal guardian needs, complete, before January 1, 2015! Join me in taking THE PLEDGE to complete these small steps, that each of us knows we need to do, but have yet chosen to make a priority (or maybe you already have, you super star)!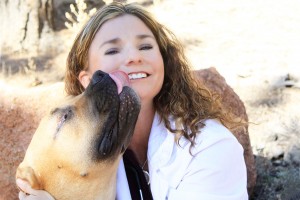 And as an added incentive, to show how important I really think this is, everyone who helps spread the word, and joins me, to complete their plan before the end of the year, will receive a $10 Coupon from me! Use the coupon anytime in 2015 towards services, or tickets to one of my events!
Come on, what do you have to lose? It is all things we animal lovers have to do anyway, so take a minute, click the link under the blog on my website, and agree to join me to take the Pledge. Help me, help you, make 2015 the best and brightest year yet with you and all of your animal friends. Cheers!