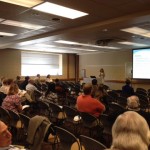 Do you love your animals like a member of the family, and want the best, healthiest, longest relationship you can possibly have with them? Guess what, it all starts with YOU! In order to provide the best for your animals, YOU have to be at your best! If you won't do it for yourself, then do it for them! And if you need a little help, then Jena Questen DVM, CertAqV (that's Questen like Strengthen), holistic veterinarian and the one and only Life Coach for People with Pets, is here for YOU! She has been in the field of veterinary medicine for over 20 years, and with a keen interest in nutrition and healthy lifestyle choices for even longer, DrQ is here to help you and your animals live longer, happier, and healthier! She has experience with everything from horse racing, to dog training, emergency medicine, fish and even yaks, while in the human realm she is involved with health and wellness projects (even yoga and cooking classes), for children and adults.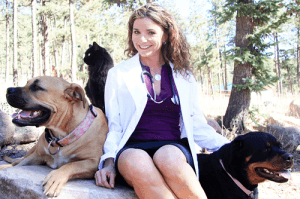 "What drives me each day, is that I am passionate about strengthening the bond between people and animals, in a happy, healthy, positive, way!".
Not only a certified veterinary acupuncturist with training in natural medicine, a member of the World Aquatic Veterinary Medical Association, the American Veterinary Medical Association, the American Veterinary Society of Animal Behavior, was the only Technical Veterinarian for the entire United States division of Novartis Aqua Health, and the 21st person in the world to achieve the CertAqV designation for work in aquatic animal medicine, a sought after speaker on multiple topics including health, business, children and animals, and work-life balance, DrQ is well qualified to offer insight into improving health and behavior, for humans and animals.
Your animals are counting on you, to be the best YOU you can be, so you can be fully there, every day of their life.
The best way, to make that happen, is for her to see the animals and their families in their own homes, on their own 'turf' so to speak. If that's not possible, then she can still help though video conferencing, presentations, and seminars, and through her new on-line university http://www.stealmoreyears.com.
"I am passionate about building an intimately caring relationship with you and your animals, so that you feel comfortable getting all your questions and issues addressed, as well as those you have not even realized yet! I am here to help you not just "take care" of an animal, but to enjoy boundless daily wonderment and happiness, each and every day are are so blessed to share together, while saving money, frustration, and time. The most amazing part about it, through the science of animal behavior, is the special bonus which is learning how to improve ALL the relationships in your life, from family, to work, as well as the animals. Take it from me, I know what it's all about, because I am animal lover too!".
Involved with animal rescue and dog training throughout her life, it was a dolphins trainers manual she acquired in 2003 that changed everything. This single book impacted of all her interactions with her own animals, and her clients and their pets, from then on. Learning about the science supporting the use of positive reinforcement opened her eyes to the importance of how only through great behavior can animals have great health. Since then she has not stopped learning and studying the fascinating field of animal behavior, is one of the few veterinarians outside of board certified specialist who understand behavior and training as well as she does (especially with horses), and is a well-respected sought after mentor in the dog training world. Learning the science involved in animal training through the world of dolphins, and marveling at how much a person can love a pet fish, have fueled her passion and understanding of the human-animal bond to a deeper level.
"There is nothing I enjoy more than sharing those science based principles, and helping you achieve a bond deeper than they ever thought possible, while learning little every day life hacks for both of you to get healthier, stay healthier, and happier, together, for longer! ".
So just what is an Animal Life Coach?
A well respected, highly trained professional, who loves your animal as you do, is deeply committed to your success, and provides health and wellness support and advice to animal lovers of all ages and abilities. By taking into consideration health, behavior, environment, and stress, the Animal Life Coach improves lives by identifying areas of improvement, cutting costs, outlining paths to success, improving productivity and quality of life, achieving goals, and all while promoting a deeper bond between animals and the people who love them, so they both can live happier, and healthier, longer!
Feel better! Be more productive! Get healthier! And do it all while cherishing and prioritizing the animals you call family!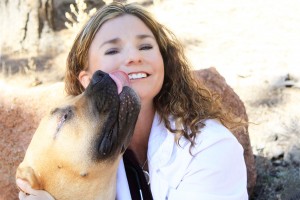 More than veterinarian, a trainer, or a coach, I am the first and only Life Coach for People with Pets, here to help you build the deepest, most meaningful, productive, and rewarding relationship with the people and animals in your life, in a healthy, happy, and respectful way.
DrQ, the one and only Life Coach for People with Pets, here to help you, and your animals, live happier, and healthier, longer!
Call (855)377-2638 = (855)DrQ and U, and get started today. I am Dr Q, and the rest…is up to you!