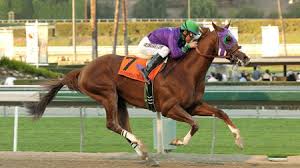 It's been one week since the Kentucky Derby debacle, which showcased the first time in the 145 year history of the running of the Derby, that the winning horse was disqualified for interference. Poor Maximum Security who certainly cannot understand why, since he crossed the line first, everyone in his barn is not as ecstatic as he is. And then Country House must be a little bewildered at all the attention, being a 65-1 long shot who came in second despite the mud, and is now officially considered this year's winner.
I was with hundreds of race fans, last Saturday, practically holding our breaths for the 20 minutes while the stewards made their decision. Then, the choice was made, groans were heard all around, and people began to scramble for their Country House tickets they had thrown away.
Now I don't really wager on horse racing, but I do thoroughly enjoy the sport, the horses, the camaraderie, the party, and the excitement. However, this year's results were certainly a disappointment.
So just why did this decision get made? And since when is disqualification abbreviated to "DQ"?
As someone who often goes by the initials "DQ", I thought it might be fitting that I ponder this cosmic all.
As far as why the stewards made this historic judgement, I can only postulate, based on what I know of horse racing, and what is happening in the entire industry.
Animal rights activists have managed to make dog racing disappear here in Colorado, and now in Florida. They have also managed to stop the breeding of killer whales in captivity in California, and have their sights set on eliminating marine mammals in captivity, period.
I just may be the only vegan in the world, that strongly supports both horse racing, and marine mammals in captivity. I have a different perspective than most.
I have a degree in Horse Racing Management, and, as the 21st in the world certified Aquatic Animal Veterinarian, I have had the unique privilege of being with the behind the scenes people from almost every marine mammal park in North America. But I will leave the latter topic for another day. Today we are talking about horse racing, my beloved sport that is in the center of a Bulls-eye target somewhere in the biggest animal right's groups corporate offices.
As I enjoyed last Saturday afternoon with many wonderful people, I had time to contemplate both sides of the issue. At the table next to me, was a wife and all her sister's, in their fancy Derby hats, with her deceased husband's racing helmet gently placed in the center of their table. Their family was there to celebrate not only the Derby, but the life of this woman's late husband, a trainer, and a jockey. The whole family was there, young kids, millennial, cousins, etc. all laughing, reminiscing, and generally enjoying the day. They were wonderfully kind to me, and I gave them some brochures on my racehorse rescue and nonprofit the http://www.Resqranch.org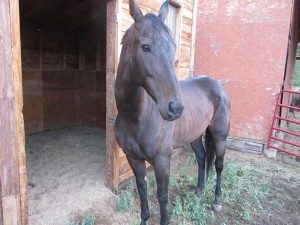 I also met Dennis and his son, also there to just enjoy a fun afternoon. And then another entire group of friendly men and women, placing some bets, having a few drinks, enjoying the Derby Hat Contest, (I am sorry I have forgotten their names), yet they let me join them at their premium reserved table because it had the best view of the TV screens showing the Derby, and the speakers where you could hear the announcements. Afterwards, they invited me, a total stranger only 3 hours earlier, to join them for dinner (they had bet on County House and were feeling very joyful).
As I drifted around the place, speaking to various people about horse racing, passing out my flyers, and just generally enjoying the good hearted revelry all centered around my favorite animal, the horse, a lot of different thoughts came to mind.
As a vegan, I am told, in theory, every single one of these people is 'the enemy'. Capitalizing at the expense of horses they will never know. It probably never occurred to one person in the place that this was any form of animal cruelty going on. Just a bunch of happy folks who maybe like to drink a little too much, gamble a little too much, party a little too much, and sure enjoy beautiful horses, tradition, and a grand excuse to spend an afternoon with family and friends. I felt a little out of place with them. Like I knew something, that they did not know. And by being there, celebrating with them, I felt a bit like an informant behind enemy lines. Yet, it was the most fun I have had in a long time, and I thoroughly enjoyed deep in my heart, being able to fully express my 'horse nerdness' in all it's glory, and practically have goose bumps and heart palpitations at the TV admiring all the breathtaking horses on the screen.
What can possibly be so wrong with this?
I KNOW the horses are mostly well cared for, otherwise they would not perform as well as they do. I know how much racehorses are spoiled, and pampered, and loved, and admired. I know, because I took care of them, first hand, for many years before becoming a veterinarian. And I still take good care of them today. Of course there are a few bad people that spoil the image of the entire sport, who are in it just for the money, and horses do break down, and end up sometimes in the slaughter house. I know this. Yet I can't help but feel it's NOT an all or nothing situation. No way. We can't let the beauty and majesty that horse racing CAN be, be eliminated, because a few people do it badly. To me, the answer lies in reform. And if you agree, please check out and sign my petition, here http://chng.it/6XtZ8sFMr5
As for the stewards decision, well I believe it has a lot to do with 23 horses breaking down and having to be euthanized at Santa Anita Racetrack in the past few months. An unprecedented tragedy, for sure. And one that has the entire industry rattled to the core about how something like this could happen, the public's image of racing, and what it means with the animal rights activists nipping at their heels.
I am devastated by the loss of those horses. So is everyone who loves horses. Any horses. Racing and otherwise. But horse racing has been an established part of human society and culture for literally hundreds of years. It's in our blood. And this kind of string of tragedies just does not happen. Except that it did, and the answer for why, seems to be primarily rooted in climate change affecting the footing of the track, which is affecting us humans (and animals) on planet earth in many ways that are unprecedented. With 23 dead horses, theories about climate and footing seem possibly far fetched and with no solutions. However, what did come of it, is racing interests for once, being on the forefront of the controversy, with an offense stance for their defense, bringing sweeping changes and reform to the sport of racing. Including addressing the issue of using whips, more transparency of medical records for the horses to ensure none are being over worked, and banning the use of some race day drugs. For more information about that, read this https://www.santaanita.com/press-releases/an-open-letter-about-the-future-of-thoroughbred-racing-in-california/#.XNdYnuhKjD5 Now, horse people know and agree that those reforms were highly unlikely to have saved the 23 horses at Santa Anita. But, it makes for good news about racing, and helps the industry put a little makeup on it's black eye. And that's a good thing. In fact, it's a very good thing for racing, and the horses, and we need more action like that. That is, if we want a middle ground, reform, and not witness racing suffer the same fate as the dogs.
Personally I feel, that the track stewards, raw from worry over the recent negative image of their beloved sport, felt they had to make this unprecedented decision, as a way to 'save face' and 'prove' that the safety of the animals is of paramount concern. To show that safe riding practices will be strictly enforced, as a lesson to all involved.
Although they didn't have any concerns over rough riding, until two losing jockey's complained… I was not on a horse on that track at that time, so I really can't say if it was the right call or not. All I do know is that Maximum Security's jockey, pleaded for leniency for the horse, stated that he is "just a baby". You can clearly see the horse spook on the video, and then quickly got corrected by the professional jockey. It did not look like anything terribly outlandish to me. But if the decision was made for the benefit and safety for the horses and riders involved, then I support their decision, no matter how sad it makes me see Maximum Security not get what it seems he deserved.
So as I sat, wondering if I should feel guilty for enjoying racing and my veggie burger, surrounded by so many blissfully unaware racing fans.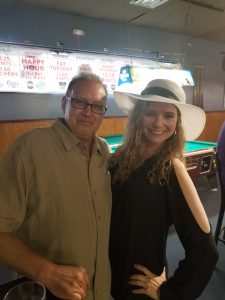 All I know, is that, all I can do is what I think is right, and for me that means, loving animals enough to not eat them. And loving horses enough to continue to enjoy watching them perform a task most of them truly love, surrounded by humble, country people, who work their fingers to the bone 18 hours a day 7 days a week to tend to every whim and fancy these elite athletes may require. Most of us can not image what it would be like to be so lovingly pampered, spoiled and cared for.
I look deep in my heart, and think to myself, surely the world would be a little joyful, less happy, less fun, without beautiful race horses for us to marvel at and enjoy. City kids (and adults) would miss the chance to experience horses up close, families would lose their livelihoods, meticulously kept records books for generations would be useless, and little kids would no longer have the dream to be able to imagine a career one day with horses, as a jockey, a trainer, or a veterinarian. Most importantly, the horses would be denied the chance to fulfill their destinies. The Thoroughbred horse, would suffer a great loss. To have the chance to "run his race", as so eloquently stated in the movie Secretariat. Is this important to a horse? Can they even think like that? You bet your bottom dollar they can, and they do. Horses that love to run, love to race more than anything else in the world. Not only would we be robbing the world of the joy of racing, but we would also be robbing the horses.
I imagine all of us at times feel a little out of place, a little unsure. The world is a vibrant place, with a dizzying amount of information to consider, ponder, and literally thousands of decisions to make every single day about what to do, and how to do it. All we can do, is the best we can do, every day, with the information we have, today. My wish is that today, if you are a true horse lover like me, you follow your heart, and be free to enjoy and/or take excellent care of horses, in all their glory, without a tinge of guilt or remorse, for anything.
And why did the media decide to abbreviate disqualification to 'DQ'? This DQ must defer that question to someone else who knows more about the media, than me. And don't get even more confused because we are not talking about ice cream here.
Until next time, I am DrQ, here to help you, and your animals experience the most amazing, healthy, loving, relationship that you every thought possible! Thanks for reading!