The year started with the excitement of filming a pilot for a Nat Geo Wild television show. We shot video at the hospital, SeaQuest (sadly later this year we would no longer have a partnership with them), around the horses, and at an alpaca farm. Eventually, the show was not picked up due to COVID, but the promo is done and will perhaps make it another time. Or not, unsure how badly we wanted to be followed around by cameras 24 hours a day, anyway.
I continued my volunteer contribution to the World Aquatic Veterinary Medical Association Executive Board in the role of immediate past president. As such in January I helped facilitate an entire day of continuing education on aquatic animal medicine for veterinarians. It will be strange after several years to no longer be a part of the executive board, although I wish the organization well and know they will continue to thrive without me.
Just when I thought I might then have a little extra free time, I applied for and was accepted, into the Leadership Evergreen program for 2022. This local nonprofit is a community organization for local business leaders that takes place over an entire year, teaches participants the history of the area, goes in-depth on the inner workings of local governance, and expects a group project to be completed that enhances the lives of people in the community. It is an excellent way for local businesses to connect with other business leaders and then give back to the community. My hope is that it will help drive more awareness about the unique offerings of Aspen Park Vet as there are a lot of vets to choose from in the area but of course none unique like ours.
Later in the year, I presented two lectures on aquatic animal medicine at the virtual World Small Animal Veterinary Association Congress. It is an honor and still a little hard for me to believe I am an international expert on aquatic animal medicine.

The school year continued with my girls still struggling with adjusting to online school, having many inaccurate tardies and absences due to internet connection problems, and many missing and ungraded assignments not recorded in the system although they have the work done on paper. The girls were feeling especially defeated and frustrated. I saw teachers overwhelmed by the change and some incapable of managing a sudden entirely new way of doing their job without enough time to adjust, adapt and learn how to do it well. It's a tough time for all. Fortunately, we were able to get away and snowboard some which is a welcome escape for us.
My beloved 12-year-old Sushi Rottweiler developed bone cancer the previous December. Despite vowing I would never do it to my own dog, Dr. Tam and I amputated her affected leg. Within 2 weeks she was up and running (hopping) and living her best life. She made it past her 13th birthday, we lost her 8 months later. I can barely describe how worth it was to still have her throughout most of the year. To see her vibrant, pain-free, accepting of her new body, and ready with kisses and playing with toys again….it was a truly magical few months and those extra days are a gift I will always be grateful for. It was a hard loss for the kids who could not remember a day of their lives without her. Her ashes sit now by the TV as she is still a part of our lives every day until we meet again.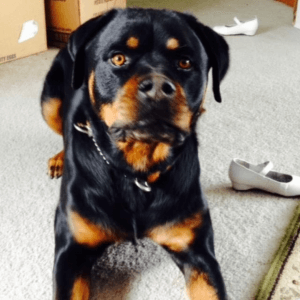 Requiring months of hard work to perfect and create was the APVH Wellness Plans, a dream several years in the making. The plans afford clients the option to spread out their vet care over monthly payments to allow for easy budgeting. We will be revamping and discounting them though, to make them even more attractive for clients to sign up as I think a program like that is an important way we can partner with our clients to help make affording their pets easier especially as the costs of everything seem to be spiraling out of control.
Another long-range goal was reached with over 150 hours of hard work culminating in the proud launch of my first online class, Dr. Q's Horse Training Masterclass. Actual sales of the class (a real nail-biter moment) were proof positive the course has value and will continue to be in demand. A real shining moment after nearly 10 years of attempting to launch an online course.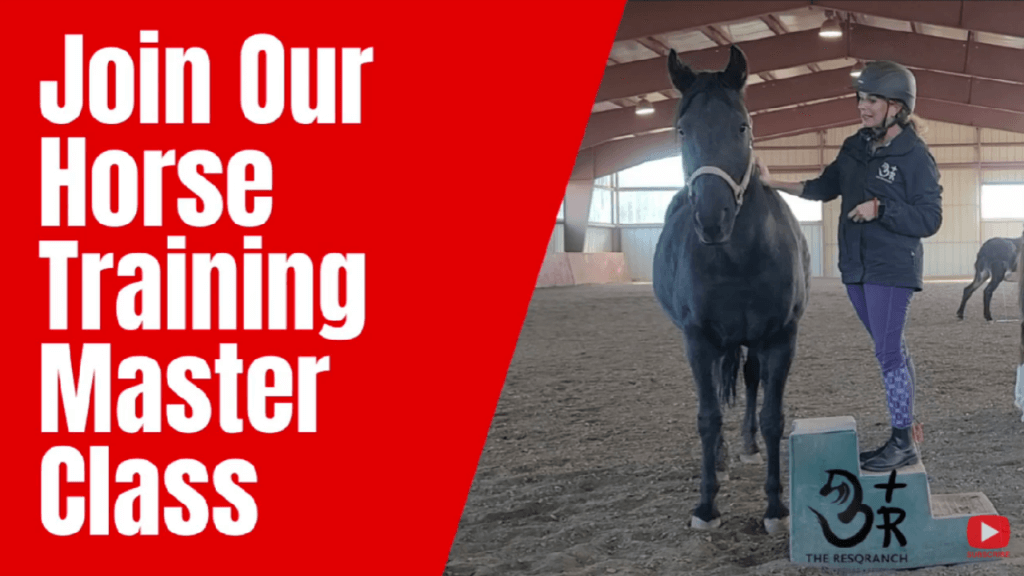 The children and I got our COVID vaccines. It seems like a real miracle that after only one year of a crazy global pandemic, we have an effective vaccine. Humans can be quite resourceful and make tremendous strides when they work together. The fact we have an effective, safe, vaccine only one year after the start of a global pandemic is nothing short of a miracle.
I tried diligently to get my finances in order so that as the weather turned warmer we could begin to look for a place of our own again to call home. Unfortunately, my divorce nearly 10 years ago still haunts me. However, I was finally able to find a credit repair company that I worked with throughout most of 2021 that got errors corrected to the best of their ability although it took much longer than expected. At this time, I am still waiting to hear if it is enough to help us finally realize our dream and move to a permanent horse facility in the coming year.
Completing the Horse Training Masterclass course then freed up the time, and gave the inspiration to begin the riding training in earnest of little Cesar the Wild Mustang. A real opportunity to see if everything in the Masterclass would work when applied to the training of a young horse. It was a wonderful time bonding with my younger daughter as we rose early before dawn each day to beat the heat and the flies and spent time nearly every day with the horses. By Cesar's 21st training session, we were able to successfully take him on a trail ride! It was a truly magical time of bonding, and the looks on the faces of the people who never thought I would ever ride that horse, were priceless, as I rode him all happily and effortlessly all around. Another truly magical time.
The biggest project of the year was being accepted into the federal Small Business Administrations Emerging Leaders program. I was one of the final 19 business owners chosen out of 120 applicants. The program is a condensed, Harvard-based MBA curriculum and requires at times a relatively intense amount of time and study. I spent the entire rest of the year studying and learning business and marketing to learn how to better manage the practice for future success. This course was such a gift and should be required before anyone buys a business! The course culminated in the creation of a Growth Plan which gives a roadmap for Aspen Park Vet to become a 24-hour veterinary mixed animal ER and Wellness center within 3 years. It is in this course that what we learned was what was expected all along to be true, that APVH and its stellar team is indeed an above-average veterinary practice.
Dr. Tam has now been with the practice for over a year and is blossoming into her role in the practice. She got married this year and is settling into married life and hoping to buy a house soon.
Diane, Koreen, Judy, and Rachel are also with us another year. And we had the pleasure of Ben, Sibylle, and Mozelle, a certified Veterinary Technician, joining the team. We also welcome the addition of Dr. Hunt, certified acupuncturist, to our team, as well, and look forward to when she will be available more days of the week.
In the summer I left with the girls and Oma for the most elaborate trip of my life. After not having seen my Mom for over a year due to COVID, we decided to do it up. Renting out my house in Bailey made it possible for us to take a dream Amtrak train trip from Denver to California with a stop in Yellowstone along the way. Denver to Salt Lake was epic and I highly recommend it if you ever get the chance. The rest was, well, shall we say, an adventure. We took a long bus ride to Yellowstone and got stranded there. It took quite a bit of resourcefulness to salvage our visit through Yellowstone park, which was amazing. Once back on the train we were rerouted often because wildfires took out the tracks in places so much of the time we were supposed to be on a train we were on buses. It was also shocking to see so much trash and so many homeless camps along our route. Highlights were getting to visit with Mark again from Santa Barbara Koi, and catching up with family Auntie Marium and Anna at Coronado beach. We were accosted, twice, by homeless people on the trip, very scary but ultimately no harm done. In the end, I think we were all just happy to be back and feel safe again!
The experience was enough to inspire me to join a gym when we got back if nothing else to give me the false sense of security that if my family was assaulted on the street again I would not be helpless to fight back. Whether true or not, exercising regularly again is one of the best decisions I have made for myself in the past few years.
In the fall the girls started school again, and that was a big adjustment as well with my oldest starting her first year of high school and all the drama that brings. She also got her first job and I am very proud of her for that. Many of the frustrations from the previous pandemic school years seem to be finally behind us. I also started taking a few dressage lessons with my younger daughter so that I could continue to improve my riding skills and be a better partner and teacher for little Cesar.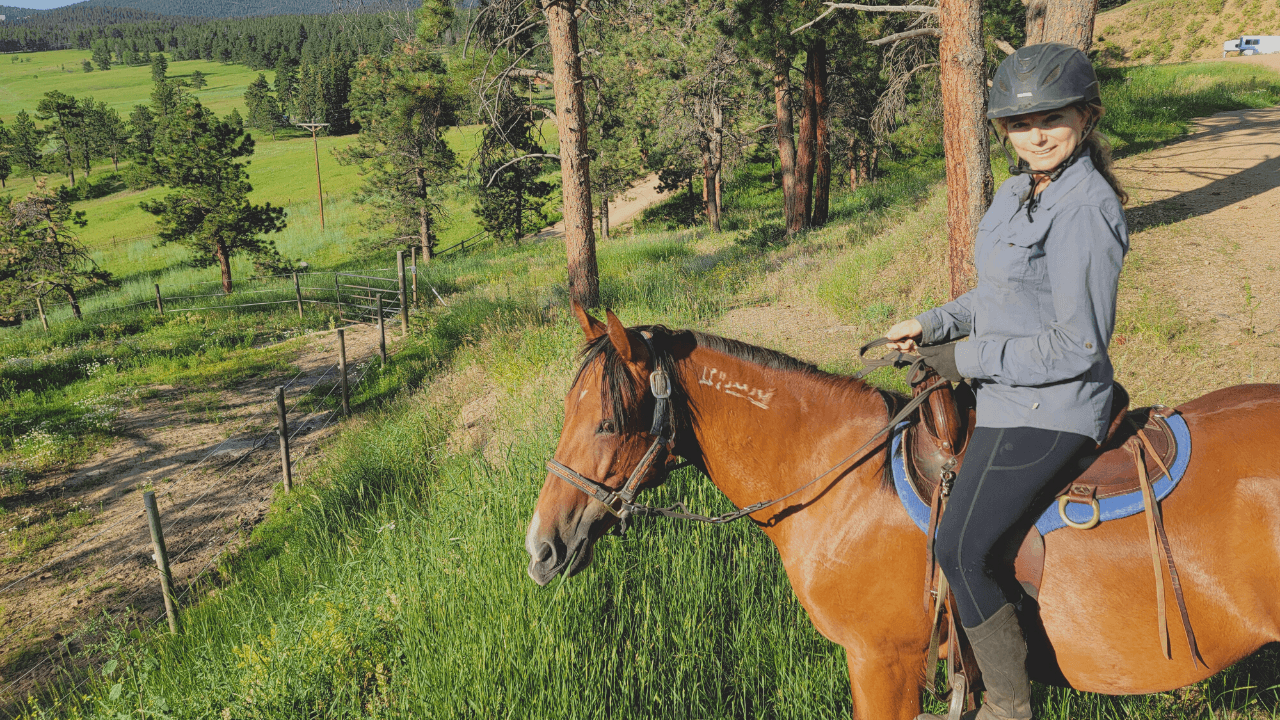 On another personal note, a friend of mine, a local animal rights attorney, found herself in a serious legal situation brought on through an ugly divorce like mine. I tell-visited her in jail and attended her sentencing. I pray for her every day for justice as someone who experienced something similar. I do not believe she deserves what was inflicted upon her. Bad things can happen to good people which is a very scary reality for all of us.
On a more cheerful note, about 3 weeks before we lost Sushi, an animal rescuer came into the hospital with a litter of 11 odd-looking lab-mixed breed puppies from Texas, stating that she was frustrated by the lack of interest in people in her network for finding them all homes. It seems everyone who wanted a new pet, got one during the pandemic, and as such, people this year were just not adopting puppies as readily anymore. I heard this phenomenon from others as well, even those with purebred dogs, who were having difficulty finding homes for puppies. So I thought what the heck and decided to foster one, and named him Mochi. At the time I had no idea how close we were to losing Sushi so the timing was really a gift from the universe.

I was invited to Colorado State University to come and speak to the Pre-Vet club about my career as an aquatic vet. It felt like quite an honor, although I hope I was not too discouraging to them about how difficult a job it really is at times. They tell you "if you love animals, be a vet!" What they don't say is how heartbreaking it often is, and how much you have to hurt animals in order to help them. Animals don't understand why, for example, you are holding them down to draw their blood, and often as the vet team you are the enemy. It is very important to all of us to mitigate this as much as possible with lots of positive reinforcement, treats, and kindness. We were 'free-free' before that was a thing in our industry. We want our patients to love us and be happy to come back! Fortunately, I think most of the time that is the case and I am very grateful for that.
Back to business, we hired an HR professional, Jessica, for a short time to help us see how our business compares to other vet hospitals around the US and look for areas of improvement. It was worth it, although we lost Sushi the same weekend I flew her in from the east coast to meet the team. Why does life have to be so unkind sometimes?
I also hired a YouTube coach, Lou Bortone, to revamp and update my YouTube channel. We are still in the process and I am very excited about the progress we are making there in order to help others understand more clearly what sets us apart and to prepare for greatness.
We went from curb-side to allowing people back in the building after over a year of not having people inside (after several weeks of cleaning since every corner of the hospital had turned into extra storage, it seems). We are so glad to be back with people face to face! It was a real struggle trying to figure out when to make the change but as covid cases and variants still go up and down all the time, it does not seem there really was a right answer on how to figure that out.
We also decided to have Pet pictures with Santa again since we skipped it last year during the pandemic. This year I had much more help putting it all together, thanks to Rachel, and I felt it was a much more successful event. Hopefully, we will continue to be able to have this event yearly as people really do seem to love being able to get holiday photos taken with their pets.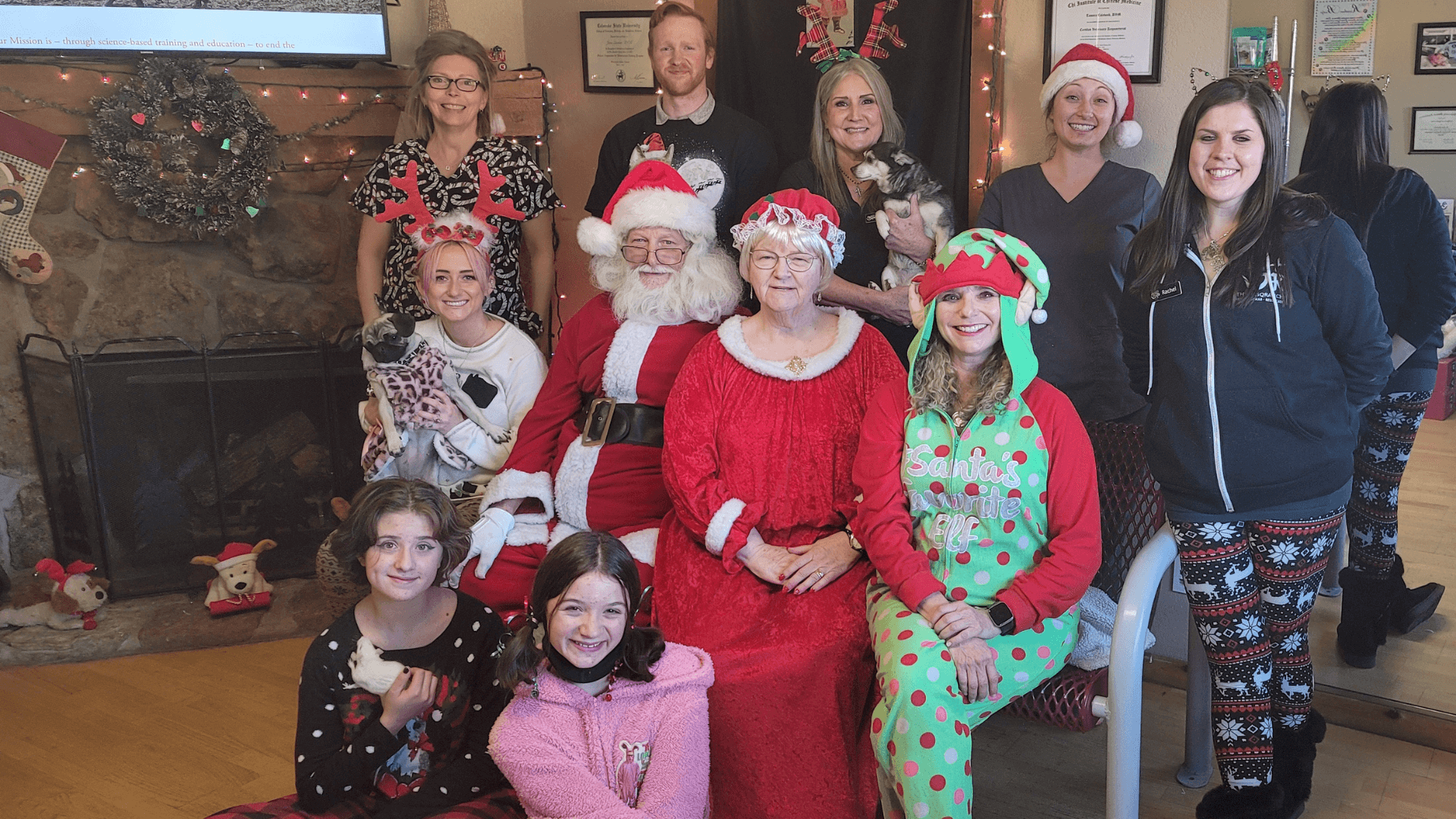 This year we had our own holiday party at the Downtown Denver Aquarium which seemed fitting and who knows may open the door for some future collaboration. I think we all had a great time!
Due to the pandemic continuing, we are grateful that despite the problems with the supply chain, and lack of workers, Aspen Park Vet Hospital continued to grow this year. This is what brings me next to share the biggest news of the year is that 2021 was the first year that, under my ownership and management starting in 2017, Aspen Park Vet Hospital made more than 1 million dollars! That is because of all of the hard work of the best support team ever! We grew beyond industry standards and our expenses are down from the year before. This is what will enable us to realize our vision of moving to a building we own, where we can see more large animals easily, and have the staff to offer extended hours, a service of desperate need in our mountain community.
I am grateful for the health of us all, mostly, and that none of us died of COVID, and that we still have a good business where we can help people and their beloved pets. Looking forward to the next year where the ResqRanch will move to a permanent facility, add more awesome team members, and continue to search for the new location of AspenPark Vet Hospital.
Thank you, to each of you, who helped make it possible. I appreciate you more than you know.
Warmest wishes,
DrQ, DrTam, and the Crew of Aspen Park Vet and the ResqRanch.