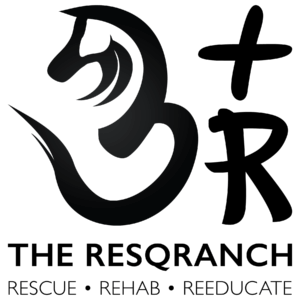 To the animal lover reading this, I hope this message finds you well!
I am the Colorado Small Business Person of the Year, Dr. Jena Questen. Also a veterinarian, professional animal trainer, and owner of Aspen Park Vet Hospital in Conifer, Colorado. I am the founder of the non-profit 501c3 ResqRanch, where we educate children and adults about animals, thereby helping both live healthier and happier, together, longer!
What sets our rescue apart from any other is our respect for life and our unique emphasis on Positive Reinforcement training. We are world-class in what we teach and how we approach animal handling, using the scientifically proven safest and fastest, methods for creating strong bonds between people and animals. With today's mental health challenges, that bond could mean the difference between life or death. And the best way to achieve that magical bond and a real sense of community is with Positive Reinforcement training, where animals have a choice.
This message is regarding our desperate need for a permanent facility for our rescue animals. We currently have funding for approximately $4-5,000/month, (twice that if the facility could also hold my veterinary hospital)l. But as you know, in today's market that does not go far. I am urgently attempting to creatively construct a solution utilizing my SBA award as my credentials for the acquisition of a facility that will allow me to house at least 6 but up to 20 rescue horses (or more), and a good area to continue our free and paid educational classes.
In consideration of continuing to successfully operate and grow my veterinary business, it needs to be near my current business in the Evergreen/Conifer area.
We have a well-developed business plan for the rescue facility that includes multiple revenue streams such as kids' horse camps, equine-assisted therapy, mental health, wellness, online courses, opportunities for veterans, and positive reinforcement boarding and training.
We are also seeking grant writers and other professionals to partner with who share our vision and our mission which is, through (positive reinforcement) education, to end the need for shelters, rescues, and Mustang holding pens in the first place!
We must urgently seek a facility, a permanent home to bring our vision as a legacy to the local community and the entire state. As the Colorado Business Person of the year, surely my beloved Colorado wants this world-class facility for its very own.
Can you help in any way?
Thank you in advance for your time and consideration and for keeping us in your prayers. God bless!
Sincerely,
Dr. Jena Questen CA, CertAqV, PAT
SBA 2022 Colorado Small Business Person of the Year